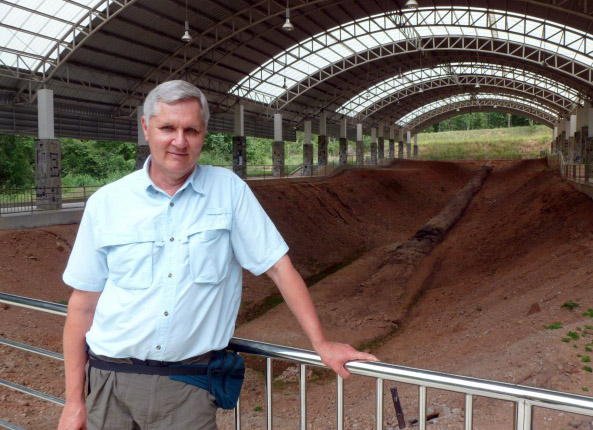 Congratulations to Herb Meyer on being awarded the 2014 Regional Director's Award for Professional Excellence in Natural Resource Stewardship!
The award acknowledges his exemplary commitment to the protection of natural resources at Florissant Fossil Beds National Monument.  Some of his accomplishments include:
playing a key role in overseeing and improving the Inventory and Monitoring (I&M) program at Florissant since the mid-1990s, including initiation of the first 3D documentation of Florissant's famous petrified stumps via photogrammetry in 2014.
overcoming exceptionally challenging logistics and technological limitations while developing an I&M protocol of the Eocene petrified forest in the Monument's sister park, El Bosque Petrificado Piedra Chamana, Peru;
publishing a substantial volume of scientific publications, books, ande monographs on Florissant's fossils; this includes his most recent acclaimed publication: Saved in Time: The Establishment of Florissant Fossil Beds National Monument (2012);
mentoring over 45 aspiring paleontology and museum professionals through Florissant's intern program.