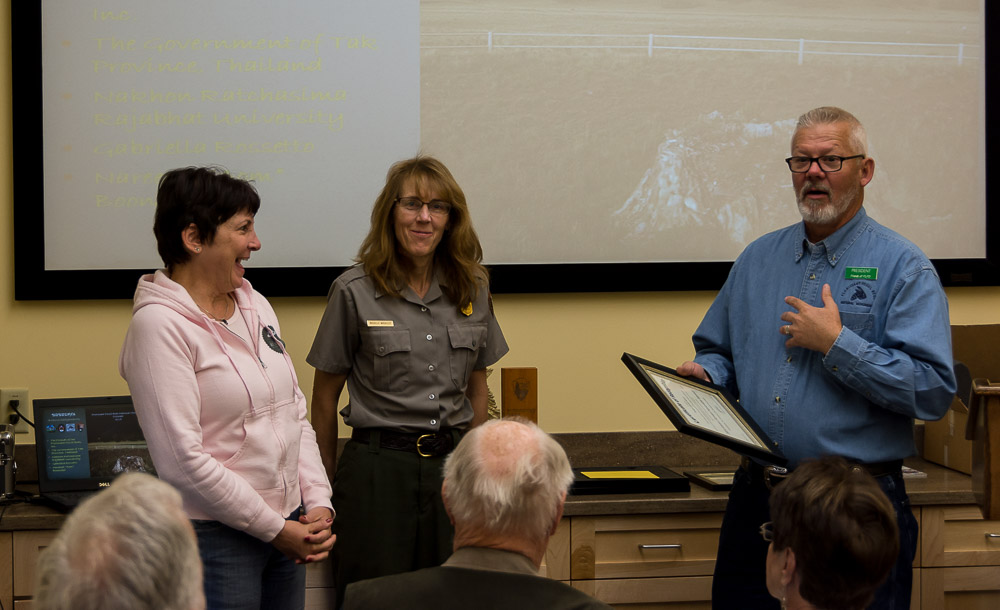 The Friends of Florissant Fossil Beds and Pikes Peak Historical Society
It's a Double Header on October 17th 2015
And no, it's not Boys of October playing in the World Series.
It's time for the Friends' of the Florissant Fossil Beds annual general membership business meeting and the PPHS annual fundraiser auction. Both will be held on October 17th.
Start the day at 9:30 am in the Florissant Fossil Beds National Monument Auditorium for the Friends annual Business Meeting. Friends' president Jeff Proper will recap the last year and discuss the way forward. Florissant Fossil Beds National Monument Superintendent Michelle Wheatley will highlight the monument's accomplishments and how the Friends can help during the upcoming year. The formal meeting will end with election of new Board of Directors.
If you've ever wanted to be involved in the governance of a charitable organization, now is the time! The Friends are looking to fill several vacancies on the board with enthusiastic volunteers who are not afraid to roll up their sleeves and pitch in. Upon completion of the formal meeting, Monument Paleontologist Dr. Herb Meyer and Trail Coordinator John Schwalbe will lead interested participants on a 45 minute geologic trail walk that will be highlighted by the new interpretive way station signage. The event will culminate in a potluck lunch starting at 11:30.
Continue your day by driving to the Lake George Charter School and attending the annual Pikes Peak Historical Society fundraiser auction. Doors open at noon for preview and the auction begins at 2:00 pm. There will be many gift certificates and miscellaneous items and a snack lunch available for purchase. Payment for items may be made by cash, check or credit card. The proceeds are critical to supporting the PPHS's museum in Florissant, paying for utilities and the mortgage. Bid early, bid often!!
You do not have to be a member of either organization to participate, but non-members are encouraged to hit a home run by joining on the spot!