Great News for the Friends of Florissant Fossil Beds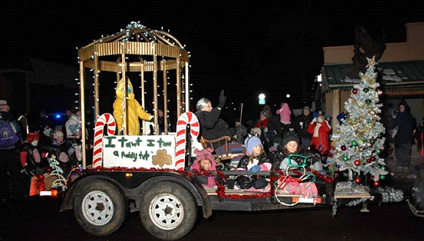 In celebration of the 100th anniversary of the National Park Service, the Woodland Park Lighter Side of Christmas organization has selected the Friends of the Florissant Fossil Beds to be the non-profit organization to benefit from the proceeds of the 2016 Lighter Side of Christmas Parade. This is a HUGE opportunity for the Friends to contribute to the community, be the recipient of a sizeable amount of donation$, and increase the visibility of the Monument and the Friends.
But:
Its going to be a lot of work, starting right now!!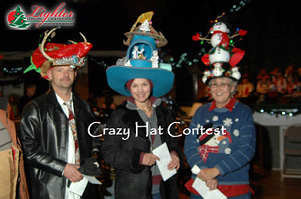 We immediately need a number of volunteers to serve on the Friends' LSOC Committee and to help put a modest float together this year. Then the work will REALLY start in January as we ramp up to sell advertisements, solicit parade participants, build our own float (after we decide what we want) and a dozen other activities. We will not be reinventing the wheel. The WLP Lighter Side of Christmas committee will provide us with a lot of "how to's", lessons learned and mentor us through the process. They will not do the work for us however. Board of Directors members Linda Laverty and Patty Glatfelter have agreed to Co-Chair the Friends' LSOC committee and are already attending meetings with this year's recipient organization (Woodland Park Kiwanis).
If you have a creative mind, a strong back, a warm smile and selling personality, we need you to contact Linda or Patty (use " Linda Laverty Membership committee chairman" e-mail on the Friends Contact Us web page http://www.fossilbeds.org/contact/ )and let Linda know how you can help.