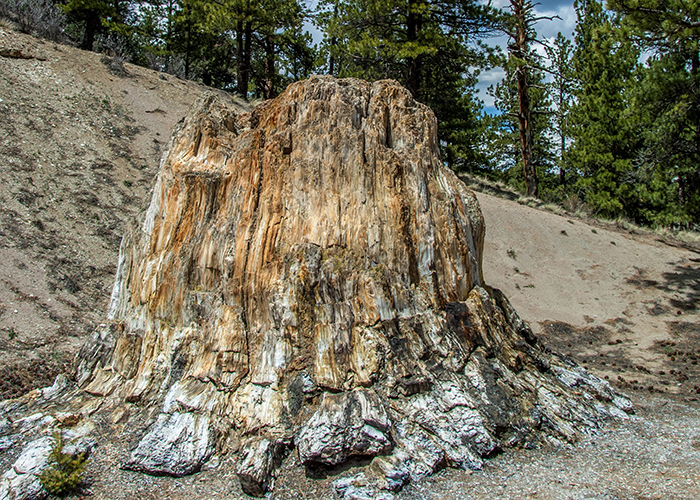 Florissant Fossil Beds National Monument to Host National Fossil Day Celebration on Saturday, October 17 from 11:00 AM to 3:00 PM.
Activities include:
Hike Through an Ancient Forest, 11:00 AM – 12:30 PM.  Join Ranger Amanda on the one-mile petrified forest trail and meet some of the largest petrified tree stumps in the world.  Using your imagination you will travel back in time and hike through ancient redwood trees, erupting volcanoes, and past eight foot tall rhinoceros-like animals called Brontotheres.  There will be a variety of engaging, hands on activities and games to play along the trail.  This hike is appropriate for kids and former kids.  Meet at the visitor center.
What Type of Rock/Fossil is This?  1:00 PM – 3:00 PM  Geologist, Dr. Bob Carnein, will be available to identify the rocks and fossils that you have always wondered about that are hiding in your house, closet, and/or garage!  Dr. Carnein will be in the Fossil Discover Lab (Yurt) in the picnic area next to the visitor center.
For more information please call the Monument at (719) 748-3253 ext 202 or email at flfo_information@nps.gov