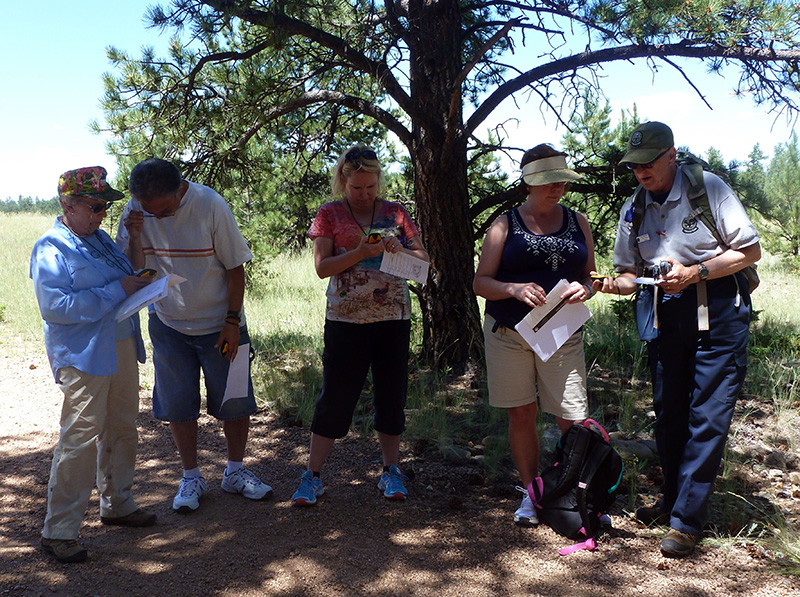 As the National Park Service (NPS) celebrates 100 years of protecting and preserving the nation's parks and monuments, all Americans are encouraged to get out and #FindYourPark during National Park Week, April 16 through 24. Florissant Fossil Beds National Monument, as well as all National Park Service areas, will waive entrance fees for the week.
Each of the 410 national parks is a thread in the tapestry that tells the story of our country – its beautiful landscapes, diverse culture, and rich heritage. "We have an amazing variety of special events taking place during the centennial," said National Park Service Director Jonathan B. Jarvis. "Some commemorate our first hundred years, but many others look to the future, to the next 100 years, and will help connect with and create the next generation of park visitors, supporters and advocates. It is through them that America's lands and stories will be preserved and passed on to future generations."
National Park Week Activities at Florissant Fossil Beds National Monument:
Saturday, April 16, 9:00PM – 4:30PM, Photo Scavenger Hunt (ongoing throughout the day)  Participate in a park-wide photo scavenger hunt. Pick up a scavenger hunt sheet at the visitor center and travel throughout the park to find your answers.
Sunday, April 17, 10:00AM – 12:00PM, "Sunday Funday" Nature Crafts
Join Ranger Whitney for fun, hands-on craft time and learn about the natural world at Florissant Fossil Beds.
Friday, April 22, 10:00AM – 12:00PM, Earth Day Hike on the Boulder Creek Trail
Join a park ranger for a guided hike on the 3.2 mile Boulder Creek Trail. Celebrate Earth Day by hiking through forests and meadows and exploring a maze of giant boulders. Meet at the Visitor Center.
Saturday, April 23, 1:00PM – 3:00PM, Finding Fossils in the Fossil Discovery Lab
Join geologist Dr. Bob Carnein, for a fun, hands-on demonstration to see how paleontologists uncover tiny leaf and insect fossils at Florissant Fossil Beds National Monument.
Sunday, April 24, 9:00AM – 4:30PM, Bug Bonanza Scavenger Hunt
Pick up a bug stamp sheet in the visitor and travel throughout the park looking for hidden bug stamps while learning about the park at the same time.