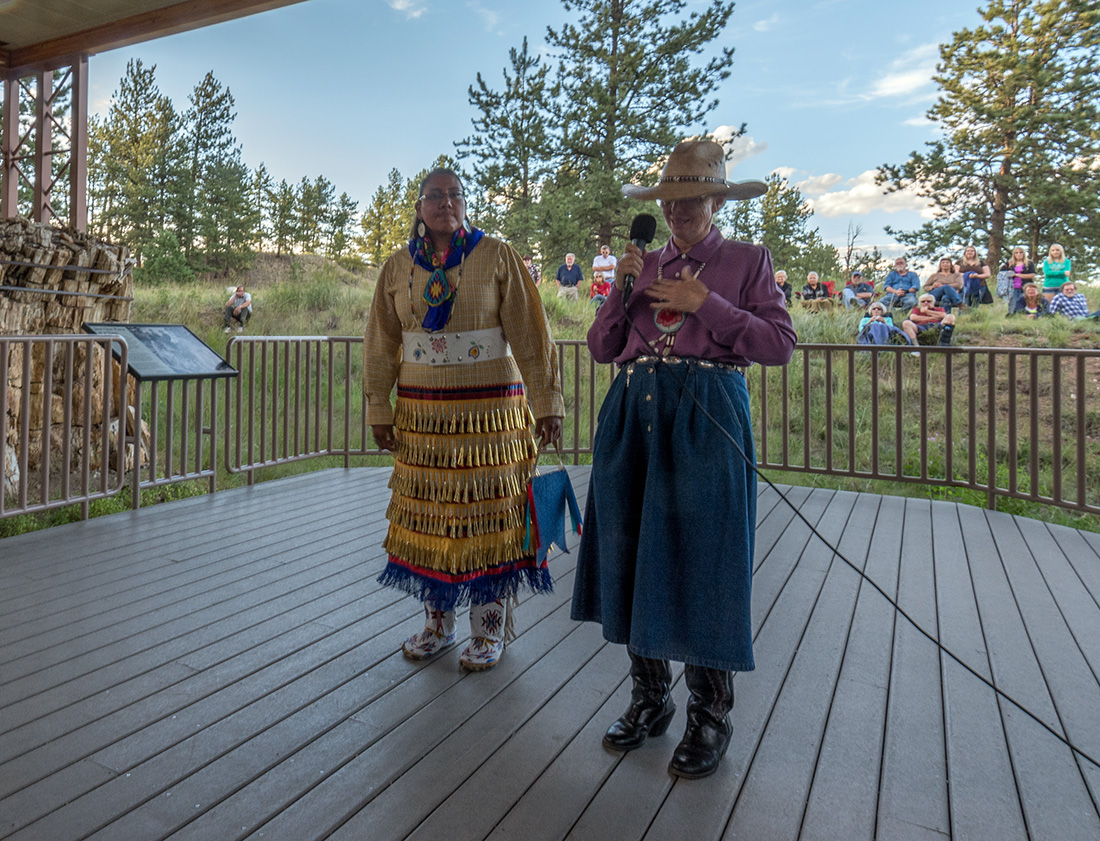 The Pikes Peak Historical Society and Florissant Fossil Beds National Monument invite you to celebrate the annual return of the Tabeguache Ute Indians to their ancestral land as they present a special program of Ute culture and storytelling by Kerry Cesspooch at the Florissant Fossil Beds National Monument. This performance will take place in the Florissant Fossil Beds National Monument's amphitheater on Saturday, August 6 at 1:00pm.
At the time of European contact, there were over 500 Nations of Native Americans. Virtually all of them have migration stories of their arrival here, with the exception of the Ute Nation. Instead, they say that they were created on Pikes Peak, and this creation story has been carefully passed through the generations.
Central Colorado was once home to the Tabeguache Band of the Ute Indians. In 1881, the Tabeguache were forced onto a reservation in Utah, removing them from their ancestral lands and their sacred mountain, Pikes Peak. Pikes Peak is called "Tava", or Sun, in their language. "Tabeguache" is derived from the Ute word Tava, and it means 'People of Sun Mountain.' The Pikes Peak Historical Society recognizes that Pikes Peak or Tava, is very sacred to the Tabeguache Ute people and has sponsored a Tabeguache homecoming to Tava each year. For fifteen years, Northern Ute/Tabeguache elder Loya Colorow Arrum led this homecoming delegation. After she passed away in 2014, her daughter Kerry Cesspooch took over her duties.
The entrance fee for the park is $5.00 per adult (16 years or older) or free with one of the many federal land passes. Seating is limited, so come early. Park hours 8:00 AM-6:00 PM.
For more information please call the Monument at (719) 748 – 3253 ext. 122 or 202 or visit our website at www.nps.gov/flfo or Facebook at /FlorissantNPS