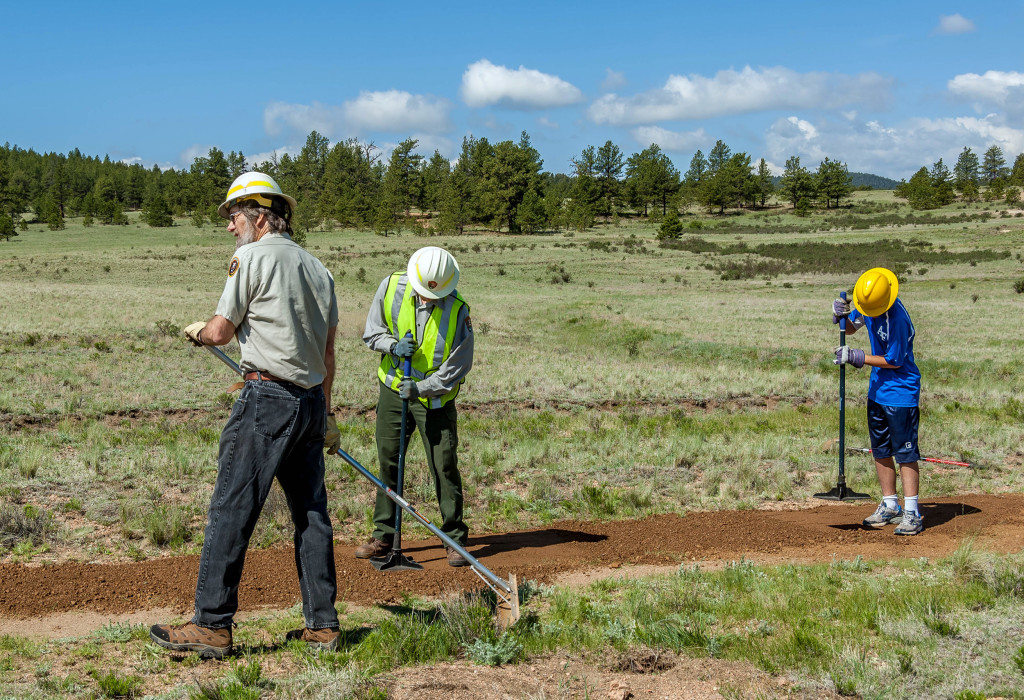 Many companies do, or they will sometimes make donations to the non-profit of your choice. If so, here is a statement you can provide that will tell them why their support of your willingness to help should be supported:
"The Friends of the Florissant Fossil Beds, Inc is a non-profit 501(c)3 organization (EIN: 84-1114146) whose sole purpose is to assist the Florissant Fossil Beds National Monument staff protect and preserve the natural and cultural features of the Park. Through our fund raising and donations, we assist the National Park Service (NPS) with activities they will not/can not fund (either legally or because of insufficient budget) and help with volunteer labor for many of their projects. With 6,000 acres, over 15 miles of trails and numerous buildings (including a brand new Visitor Center), there is a never ending list the superintendent needs help with. Our website www.fossilbeds.org provides insight into all the things Friends volunteers are involved in.
Some of the activities supported are:
– planning and conducting graduate level seminars during the summer that are open to the public, but are aimed at helping public school teachers by providing accredited continuing education credits. In addition to logistics, honorariums are required for that level of speaker.
– providing adult supervision and interaction with youths participating in the NPS Junior Ranger program
– providing refreshments throughout the year to school children on class outings, youth groups providing volunteer trail maintenance assistance during the summer, National Parks Service staff members during special events, and many more.
– funding summer internships for paleontology interns to work with the Park paleontologist, Dr. Herb Meyer.
With the federal budget cuts of the last several years, the Florissant Fossil Beds National Monument is more reliant than ever on donations and volunteer assistance. Please support your employee's willingness to volunteer in support of this worthwhile activity that benefits local and regional visitors to the Pikes Peak area. "