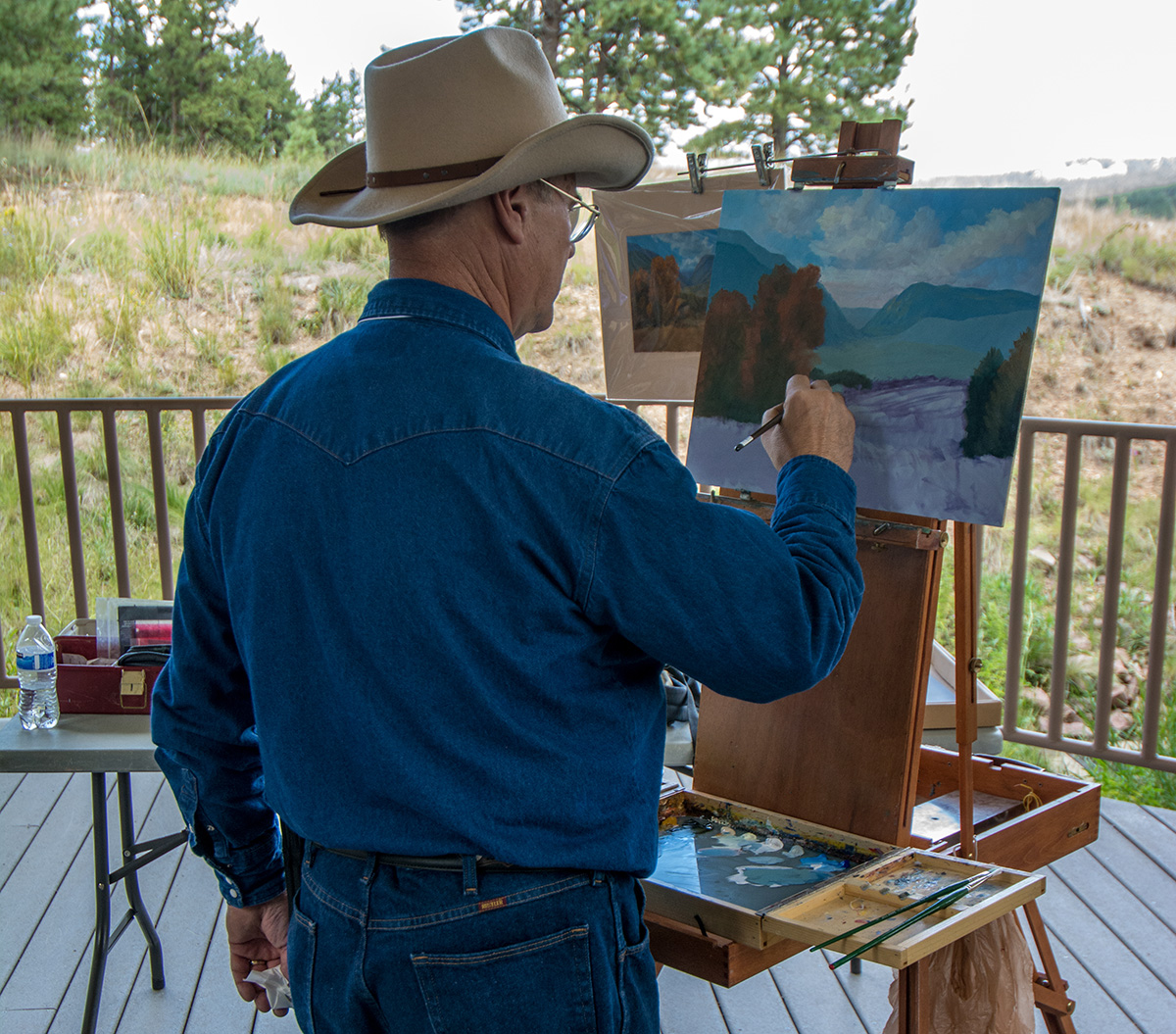 Friends of the Florissant Fossil Beds is holding the 2nd annual Fine Arts Festival at Florissant Fossil Beds National Monument August 12th and 13th from 8 am to 6 pm. World renowned artists and regional artists will have art for sale to support refurbishing the Fowler education center at the Monument. Meet some artists throughout the weekend .There will be special kid art activities and all usual Monument hikes and educational opportunities throughout the weekend. Park admission is $5 per adult 16 and over. Children are always free.
We are honored to have world reknowned artist Mort Solberg as our featured artist. Ken Shanika, nationally recognized and local artist, has assisted in the development of the art festival which started last year for the National Park Services' Centennial Celebration. Works will include oils, watercolor and pastel representations of the Monument and the greater Pikes Peak region.
The refurbishing of the Fowler Educational Center is of particular importance to the Monument this year.  The approximately $8,500 needed to restore the septic and water system will allow the building's use for youth education programs, home base for elk walks and adult education programs as well as a staging area for fire crews when needed.
As the federal budget tightens and the National Park Service needs to prioritize the most critical needs maintenance projects, our local Monument needs assistance from the Friends to improve and maintain the infrastructure that is nonessential to Monument function. By purchase of artwork and your attendance at the Monument you support the ongoing mission of the National Park Service and our local Monument to preserve, protect and educate.