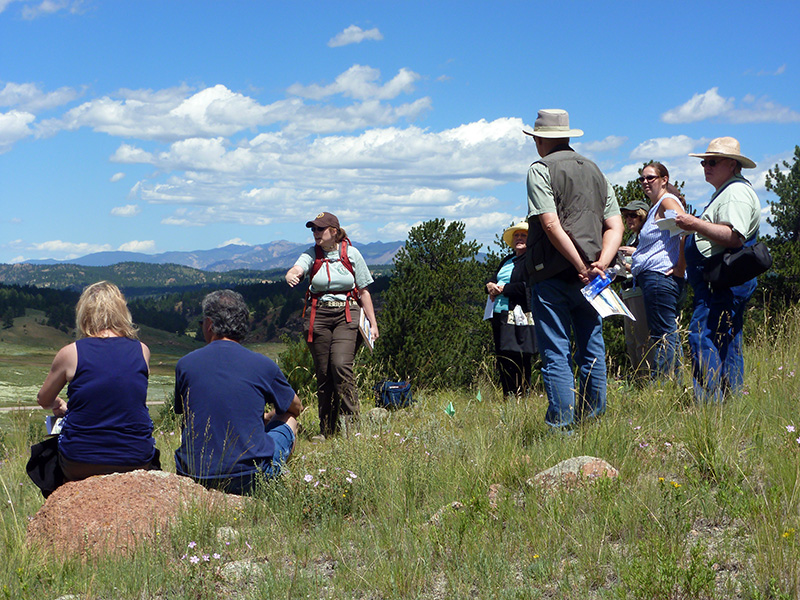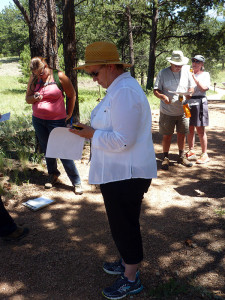 This summers' Friends' seminars were truly fun for all for the participants and those who hosted. The 8 seminars touched on natural resources, paleo, geo, archaeology, storytelling, geography and technology thus providing a large variety of topics to choose from.
These seminars provided Adams State University graduate credit and BOCES CE credit for teachers. 44- 0.5 half graduate credits were earned by the participants and several teachers opted for BOCES credit.
Highlights of the seminars included: A hike on the new geologic trail showing us where the new waysides will be placed, great hands-on activities to do teaching students about archaeology, a hike with Enos Mills who came down from Rocky Mountain NP to spend the day with us and wildflowers galore filled two days with wonderful moments identifying well over one hundred different plants.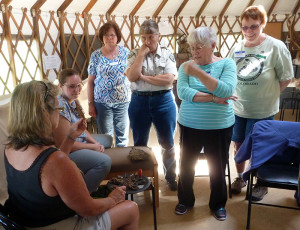 During the Follow a Fossil: Behind the Scenes of the Florissant Fossil Beds NM seminar, all participants met all of the paleontology interns when they each did part of the presentation. We had a chance to get into the Paleo lab and saw all of the cutting edge science in terms of preservation that everyone is working on. Every year, the Friends of the Florissant Fossil Beds sponsor one of the Paleo interns which is usually $4500.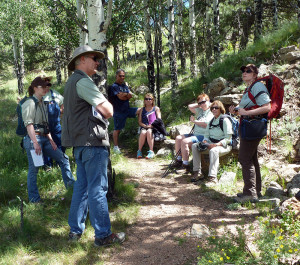 Your membership and donations help us to fund an intern every year. This year the intern was Emily Thorpe. In the article by Dr. Herb Meyer in our newsletter, you can read all about Emily and the other interns and what they worked on this summer.
Many thanks to Roger Greenlaw, one of seminar participants who took many great pictures of all of the seminars. Roger is also a member of the Friends.